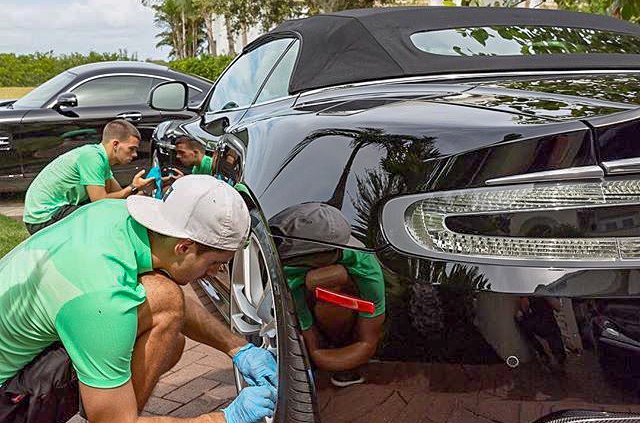 Mobile Auto Detailing vs Car Washes
Keeping you car clean is an absolute must to keep it running in excellent condition. However, in our fast-paced society, car washes will often miss a lot of the details. This is where mobile auto detailing stands apart. What many people find difficult to tell the difference between at times is the idea of a car wash versus car detailing. Auto detailing in Tampa has bec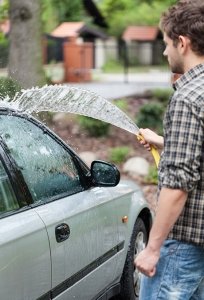 ome very popular and mobile car detailing Tampa packages can be a fast and convenient way to keep your car looking and feeling great.
Car Wash
A car wash covers most of the exterior cleaning of your vehicle. Usually a car wash is around $10 up to $40. It includes around 10 to 20 min. of service where you can either pay cash for a self-serve machine to spray down your vehicle, soap it up and rinse it off, or take it through an indoor carwash that's more automatic. Car washes are designed to remove some of the surface dirt from your vehicle. It may also come with specialty coatings like waxes or special soaps that can remove more caked on grime.
Most mobile car detailing Tampa services also includes an exterior wash, but goes much further.
Mobile Auto Detailing
The detailing process is a more restorative touch for your vehicle. It works to provide a clean that goes from top to bottom, and uses a series of specialized products and tools. The car detailing process pretty much restores the paintwork on your vehicle. It includes buffing out minor scratches and marks as well as waxing your entire vehicle.
The process of car detailing does not include any type of body work or physical repairs. However, it often results in a striking change in appearance for your vehicle.
Auto detailing also includes interior detailing for your vehicle.
This means a complete clean over your entire interior surfaces to make sure that they look their best.
When you have one our mobile car detailing Tampa technicians come to you with a comprehensive service package it can often lead to it looking like its fresh off the showroom floor!
This post was written by Jordan Jones. Jordan is the Marketing Director and Content Specialist at Craft Auto Spa, a St Pete Detailing Company. Facebook
https://craftautospa.com/wp-content/uploads/2018/01/craftautospa.com-27.jpg
640
640
jonwalcheski
http://craftautospa.com/wp-content/uploads/2017/10/Craft-Auto-Spa-Logo-White-Color.png
jonwalcheski
2018-09-27 09:30:43
2019-04-08 00:08:29
Mobile Auto Detailing vs Car Washes