Paint Correction: The magical solution to restoring your car's paint
Paint correction services remain one of the best ways to remove fine scratches and swirl marks from your vehicle. Whether you have a series of scuff marks from acid rain etching, deep isolated scratches, or heavier blemishes that are easily seen with the naked eye, you should definitely consider a paint correction. This service will restore your vehicle to a newer condition and to preserve its look.
There are multiple levels of paint correction that can be done. It's all based on the severity of the scratches or imperfections within the paint on your car:
2 Step Paint Correction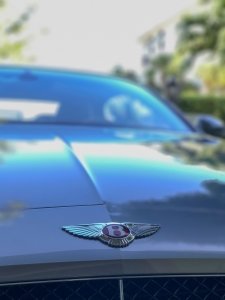 In this setup, you will have access to a 50% correction rate. This will restore the original gloss and clarity of your paint job. It will also remove some of the minor paint imperfections and make sure that you can get the look back to the original clear look.
3 Step Paint Correction
A three-step correction will remove some of the paint imperfections and minor marks. These are swirl marks, water spotting, medium scratches and more. This is a little more costly but it also helps to remove some of the more severe marks within your paint job.
4 Step Correction
This involves the removal of light water spotting, medium scratches, swirl marks, heavy imper
fections and deeper scratches. This is often one of the most intensive levels of paint correction. Also, it is reserved for areas where a deep level of scratching is persisting.
If you feel as though any of these types of paint restoration solutions could be a better way to restore the look of your vehicle to its original condition, contact us today! We can schedule a paint correction for your vehicle so that it can maintain its value over time.
This post was written by Jordan Jones, a Detailing Specialist at Craft Auto Spa.
https://craftautospa.com/wp-content/uploads/2018/06/craftautospa-paint-restoration-1.png
2457
3694
Jordan Jones
http://craftautospa.com/wp-content/uploads/2017/10/Craft-Auto-Spa-Logo-White-Color.png
Jordan Jones
2018-10-08 14:00:24
2019-04-08 00:08:29
Paint Correction: The magical solution to restoring your car's paint